Maria Bravo triumphs for the 2nd consecutive year with Irish pop star, Ronan Keating, in Marbella.
Personalities such as Ronan and Storm Keating, Thom and Max Evans, Craig McGinlay, Harry Redknapp, and Ángel Hidalgo attended the event among others.
Sunday, November 5th:Huge success at the 2nd "Ronan Keating & Global Gift Golf Challenge, Gala Dinner and Concert"by the Irish pop star, Ronan Keatingand the philanthropist and businesswoman Maria Bravo.
The philanthropic weekend began on Friday, November 3rd, with a welcome dinner at Finca Besaya, where Ronan and Maria spent a pleasant evening dining surrounded by family and friends, including the singer's children. On Saturday 4th, the 2nd Ronan Keating Golf Serieswas played at the Marbella Club Golf Resort, which was won by the Spaniard, Angel Hidalgo, Spanish Golf Champion 2016. After the fun and charitable tournament, the players went to Tango Restaurant in Puerto Banus, where they enjoyed a tasty Argentine lunch.
That evening, they gathered at La Sala Banus, where the sold-out Charity Dinner and Concert took place within an exclusive atmosphere of 90 people. Ronan had all attendees on their feet singing all the lyrics to his most popular songs.
Among the attendees, in addition to Maria Bravo,RonanKeating and his wife, Storm, were the former international rugby player and model, Thom Evans; and his brother, also a former rugby player who won 44 games for Scotland, Max Evans; the Spanish Golf Champion, Ángel Hidalgo; British football coach Harry Redknapp, Spanish actress Elvia LLauder, actor Craig McGinlay, and presenter/ actress Ivonne Reyes, among others.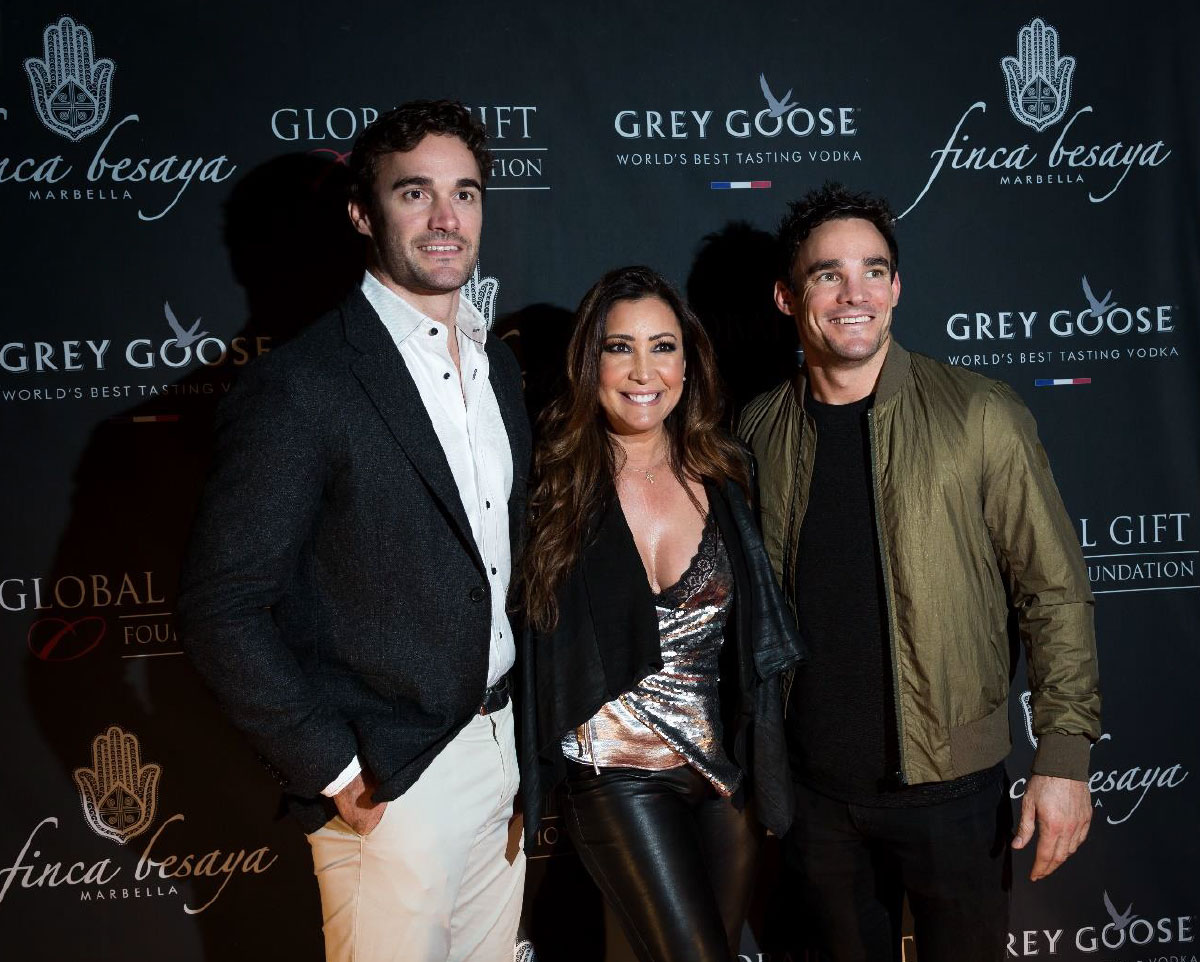 Marbella came out in force to support Ronan Keating and the Global Gift Foundation; the following companies all supported the sold-out events Finca Besaya, Amare Beach Club Hotel, Arques Clinic, Marbella Luxury Cars, IWC Schaffhausen, Tango Restaurantand La Sala Banus, making this weekend a hugely successful social, cultural and charity event.
Maria Bravo said:"I'm so excited. Once more, we have a full house thanks to the unconditional support of Marbella´s businessmen, who continue to enhance their corporate social responsibility by supporting charitable work such as Ronan's or that of Global Gift Foundation".
Ronán Keating said: "Working with Maria is really inspiring. It's our 2nd year together, and we can only thank Marbella for the total support we have received".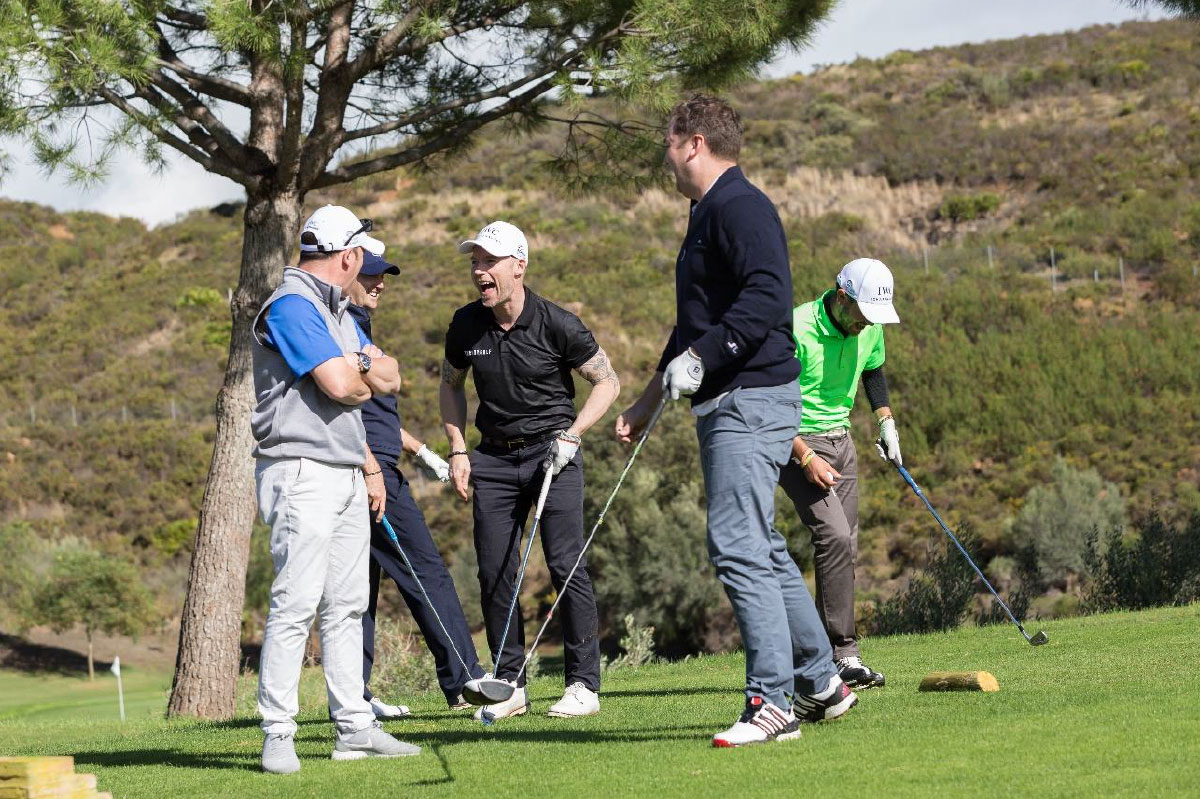 Actor Craig McGinlay, known for his role in "King Arthur Legend Of The Sword", is a committed Global Gifter who, since he was first introduced to the work of the foundation during The Global Gift Gala in Edinburgh earlier this year, has been a strong supporter of the events taking place in different countries. He will also be joining us next November 18th at the 8th edition of "The Global Gift Gala, London", the most exclusive gala of the Global Gift platform.
About Ronan Keating Golf Series.
The Ronan Keating Golf Series is Ronan Keating´s creation of exclusive benefit golf events that raise funds that go to both local charities and also to the Marie Keating Foundation in Ireland. Ronan Keating Golf Series supports people suffering from cancer and their families around the world.
About Global Gift Foundation
Global Gift Foundation is a non-profit charity whose goal is to create positive changes in the development, welfare, health care and social inclusion for the most vulnerable. The Foundation helps provide shelter, food, clothing, education, medical care and other vital needs to vulnerable groups, particularly children and women in need.
Founded in 2013 by the entrepreneur and philanthropist Maria Bravo, the foundation supports projects of different organizations around the world and has recently launched its own project, the Global Gift House, a multifunctional center for children with rare or chronic diseases that is located in the city of Marbella and that will give shelter to at least 6 non-profit charities in the area; Adisol (Association of Diabetics of the Costa del Sol), ADAHIMAR (Social Association of Disorders for Attention Deficit Hyperactivity Disorder), CADI (Center for Attention to Childhood Diversity), Association against Cystic Fibrosis and Bubbles and Dreams (Rare Diseases without diagnosis).