Eva Longoria Bastón, ambassador of the Global Gift Foundation was reunited, in one of her first public appearances after being a mother, with her friends, María Bravo, founder of Global Gift and Victoria Beckham.
Victoria Beckham attended the event with her eldest son Brooklyn, and coincided with former Spice Girl, Melanie C.
Presenter, model & actress Lorena Bernal, was accompanied by her husband Mikel Arteta.
Among those attending this charity event were well-known faces such as the actor of Game of Thrones John Bradley, singers, Alesha Dixon, super model Vittoria Ceretti and HRH Princess Beatrice of York.
Funds raised during the gala will go to charitable causes of three organizations: Eva Longoria Foundation, Rays of Sunshine and Global Gift Foundation
The winners of the evening were Nilam Holmes, Nile Rodgers, businesswoman Holly Branson and Olivier Giroud.
London, Friday November 5, 2018. The Global Gift Foundation celebrated the ninth edition of its most important charity event in London, where the chair of the evening, Spanish María Bravo, creator and president of the Global Gift Foundation, received media, friends, ambassadors and personalities who met on the red carpet for the ninth consecutive year. The place chosen for the celebration was the luxurious hotel and proud Sponsor of The Global Gift Gala, Rosewood London, one again opening their doors to the Global Gift Foundation, after hosting an initiative between Global Gift Foundation and the Nelson Mandela Foundation in May earlier this year.
Actress, producer and activist, Eva Longoria Bastón, ambassador of the Global Gift Foundation, did not want to miss the event following the successful celebration of The Global Gift Gala Mexico; which was her first public event after giving birth to her son. In London, Eva Longoria was reunited with her friends, Maria Bravo and Victoria Beckham, to celebrate a night of solidarity and social commitment benefitting Rays of Sunshine and Eva Longoria Foundation and Global Gift Foundation.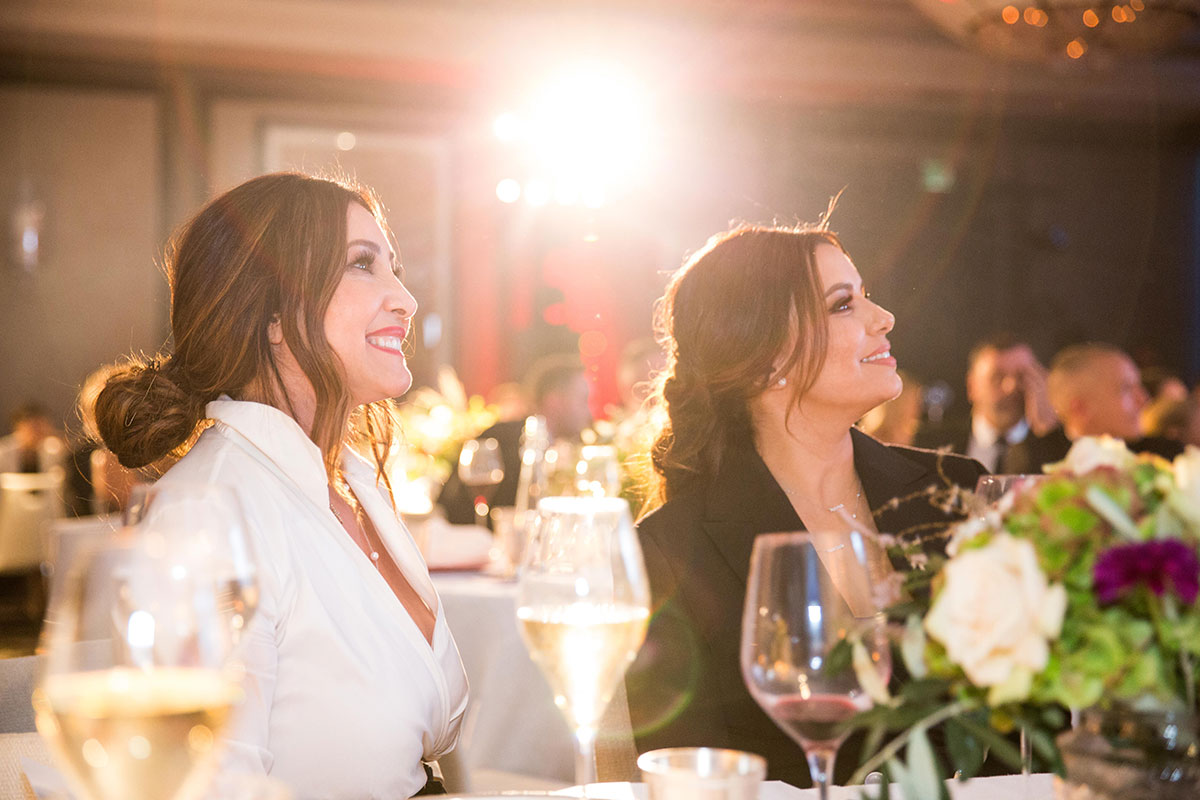 Spanish actress and presenter Lorena Bernal, ambassador of the Global Gift Foundation and presenter of the Gala in Marbella, attended as a member of the Honorary Committee of Global Gift Ambassadors in the United Kingdom, along with the rest of committee members, model Jéssica Pires, Tamara Ecclestone, Afsi Moshiri and Karen Ruimy. The show and musical entertainment was assured with performances by singers Gary Dourdan, Alesha Dixon, Melanie C and Shingai Shoniva, member of the group The Noisettes, along with Alfie Boe and the Rays of Sunshine Choir. AMCK Dance, directed by choreographers Paolo Pecoraro and Aicha McKenzie, enlivened the evening with their modern dance show.
Stars from the world of fashion, television, sports and music that supported this initiative, included actor of Game of Thrones, John Bradley, who attended as a special guest for the second year in a row, Brooklyn Beckham, Tamara Ecclestone, Ronan and Storm Keating, Alan Carr, Lilah Parsons, Craig McGinlay, Lorena Bernal, Amanda Holden and Olly Murs.
Maria Bravo, said some emotional words during her speech : "I'm so proud to see all the usual faces that have supported us inconditionally for nine years and the family continues to grow at our Global Gift Gala in London going from strength to strength where the priority is to continue wanting to build a more just and supportive world".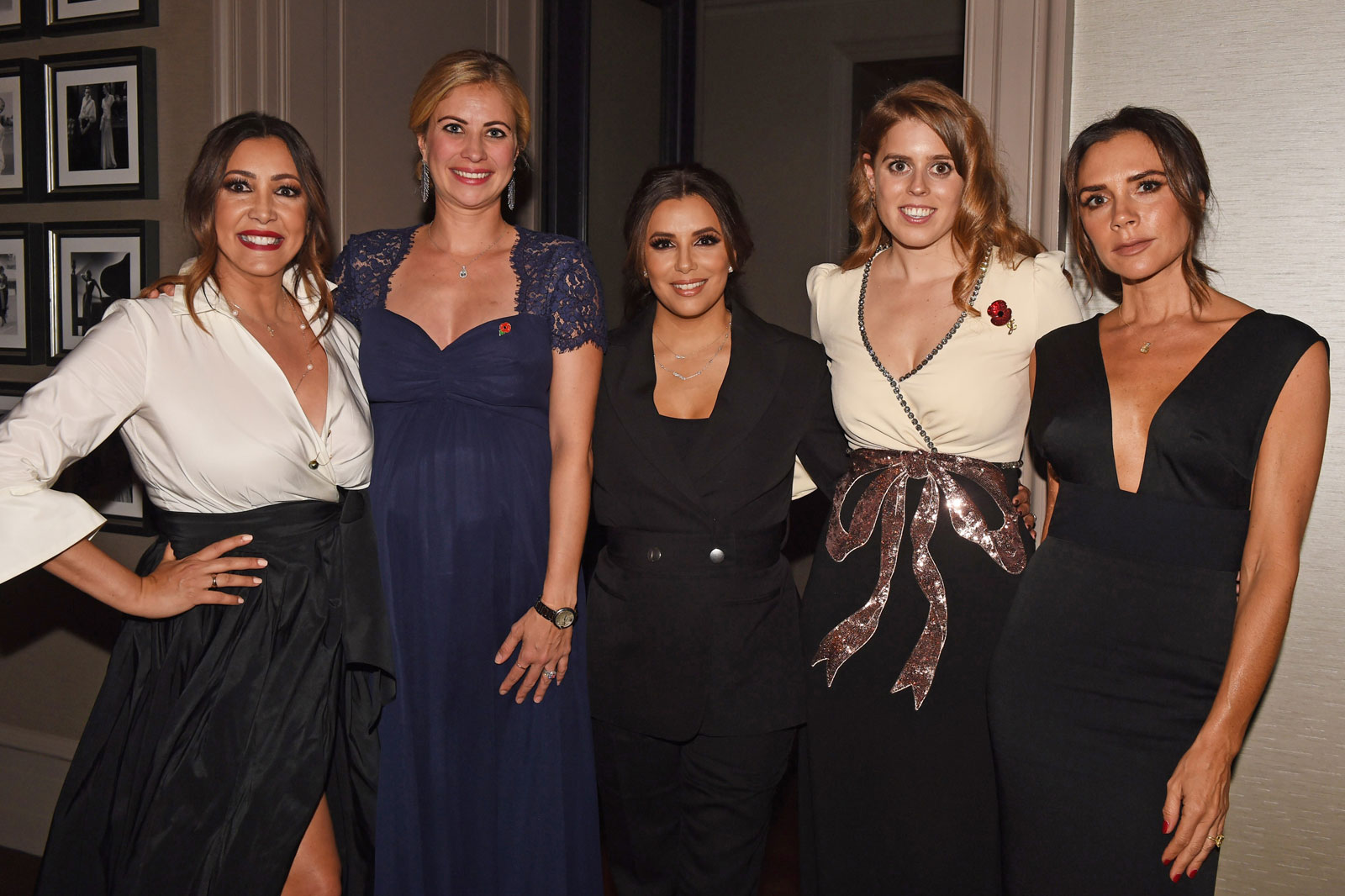 Four awards given to recognize philanthropic careers.
During the emotional evening, Global Gift Awards were given to distinguish the humanitarian work of those who altruistically carry out solidarity actions to help others. The award recipients were:
Beauty therapist to the stars, Nilam Holmes, whom Global Gift recognized with the Empowerment of Women Award. It is given to women who promote innovative solutions that promote female empowerment, helping hundreds of people, achieving progress in the goal of achieving gender equality. Nilam Holmes is also an ambassador for the Global Gift Foundation since its inception.
Holly Branson, Richard Branson's eldest daughter, received the Global Gift Philanthropist award for the foundation she runs with her brother Sam, Big Change, which focuses on offering opportunities to young people at risk of social exclusion. Holly was always focused on her vocation of service to others, leading her to initially study medicine. "It is a great honor to receive this award and one I accept with humility. In Big Change we have a philosophy: when you chase your ambitions, great things happen, but when you do it for others, magic happens. I want to convey to Maria, Eva, and the entire team that the work you do through the Global Gift Foundation is an inspiration for all of us; not only do you provide education and support to families in need around the world, but you bring hope for the future. "
The award was handed to Holly by her best friend, Her Royal Highness Princess Beatrice of York, who said: "It is a great honor for me to be here tonight, not only to recognize the humanitarian work of one of my dearest friends, but also to celebrate the friendship that begins today with these 2 incredible women; María, Eva, what you have achieved together is truly remarkable, and this is thanks to collaboration, friendship and love. "
This year, two Global Gift Humanitarian Awards were awarded to recognize outstanding people who distinguish themselves through exceptional philanthropic work: the music legend, Nile Rodgers, co-founder of Chic and pioneer in a musical language that generated many smash hits, was one of the recipients of the Humanitarian Award. He works tirelessly raising awareness through the We Are Family Foundation supporting programs that promote cultural diversity while nurturing and guiding the talent and ideas of the youngest. The award was given by Eva Longoria and singer Ronan Keating.
The second recipient of the Global Gift Humanitarian Award was French footballer Olivier Giroud, for his dedication in raising funds and helping foundations such as Save the Children, Bob Wilson's Willow Foundation or Homeless Charity Centrepoint, as well as acting as ambassador of the Humanitarian Collective of Monaco , whose main objective is to provide treatment for children with inoperable diseases in their countries of origin. Olivier Giroud, in addition, is an active ambassador of the Global Gift Foundation.
Maria Bravo once more achieved bringing together the most philanthropic international community and had the support of Title Sponsor of The Global Gift Gala London, The Fragrance Shop UK, the largest independent perfume house in the United Kingdom. Other supporters included Rosewood London, Gaura Japan, Pibble and Ardell Beauty. Among the collaborators was Gyunel Couture, McQueens Florists, Nicoe, Maupy Worldwide, London Cabaret, Dermaspa, Royal Savoy Hotel, Soneva, Kalmar, Outrage, D1 Potato Vodka, Franciacort, Usher, Onira Organics, Fifi & friends, Show Beauty and Albany Bahamas.
Children and women, the real protagonists
Eva Longoria Bastón, as founder of one of the organizations benefiting from the event, said: "It is exciting to see what the whole Eva Longoria Foundation team is achieving, particularly raising awareness of women and helping to build a better future for women through job opportunities."
Rays of Sunshine Charity, was also a beneficiary on the evening. They continue to enliven the lives of sick children and their families, throughout the United Kingdom. "It's great to see how they work to make children who are hospitalized able to fulfill their most unattainable wishes, such as meeting one of their favorite singers going on an adventure", said Bravo. The funds will be used to reach more and more hospitals, helping to reduce isolation, improve self-esteem and create precious memories for the children.
Finally, the funds raised for the Global Gift Foundation, will go to the multifunctional center for children with rare and chronic diseases, Casa Global Gift in Marbella.
Live art – one of the main auction lots
During the Global Gift Gala the auction is one of the main features, which features different experiences and collector's items. On this occasion,  the world acclaimed artist Sacha Jafri, painted a live work of art incorporating the hand prints of some of the guests such as John Bradley, Ronan Keating, Brooklyn Beckham, Alan Carr, Nile Rodgers, Holly Branson, HRH Princess Beatrice of York, Eva Longoria and Maria Bravo. The painting went on to fetch 180,000 euros during the live auction.
Football and fashion lovers had the opportunity to bid for different sports experiences and fashion items, such as the shirts of Real Madrid and Arsenal player Olivier Giroud, who did not want to miss the gala. As for the world of fashion, tailor-made  couture piece was auctioned off as well as many different luxury items such as handbags or watches were auctioned in the silent auction.
The following charity event of the Global Gift Foundation will take place on December 13th in Dubai, where performers James Arthur and Gary Dourdan will support the event once again, and in which María Bravo and Eva Longoria will be accompanied by guest of honor, Deepak Chopra, spiritual Indian medical doctor and writer.
Acerca de Fundación Global Gift
Fundación Global Gift es una organización benéfica sin ánimo de lucro cuyo objetivo es crear cambios positivos en el desarrollo, el bienestar, la atención sanitaria y la inclusión social de los más vulnerables. La Fundación ayuda a proporcionar refugio, alimentos, ropa, educación, atención médica y otras necesidades vitales a grupos vulnerables, en particular niños y mujeres en situación de necesidad. Creada en 2013 por la empresaria y filántropa Maria Bravo, la fundación apoya proyectos de diferentes organizaciones alrededor del mundo y recientemente ha lanzado el suyo propio, Casa Global Gift; un centro multifuncional para niños con enfermedades raras y crónicas que está ubicado en la ciudad de Marbella y que dará cobijo al menos a 5 organizaciones benéficas sin ánimo de lucro de la zona; Adisol (Asociación de Diabéticos de la Costa del Sol), ADAHIMAR (Asociación Social de Trastornos para Déficit de Atención e Hiperactividad), CADI (Centro de Atención a la Diversidad Infantil), Asociación contra la Fibrosis Quística y Bubble and Dreams (Enfermedades raras y sin diagnóstico).
The Global Gift Gala es el principal evento de la Fundación Global Gift creada y presidida por Maria Bravo, y una de las celebraciones benéficas más importantes del mundo que dedica el resultado de su trabajo a ayudar a organizaciones fiscalmente responsables cuyos valores coincidan con los de Fundación Global Gift. De carácter benéfico, internacional y anual, The Global Gift Gala se celebra a modo de cena de etiqueta; una velada de ensueño que comienza con la alfombra roja y coctel de bienvenida, cena de 3 platos realizada por Chefs de prestigio, subasta en vivo con experiencias únicas de las que se dice "el dinero no puede comprar", la presencia de personalidades nacionales e internacionales, así como la actuación en directo de los artistas más admirados. Con estos ingredientes María Bravo asegura para The Global Gift Gala una convocatoria de medios sin precedentes, dando visibilidad a las necesidades de las ONGs a las que la fundación ayuda.
Acerca de la Fundación Eva Longoria
The Eva Longoria Foundation realiza una labor de empoderamiento de la mujer latina por medio de la educación y el espíritu empresarial. Las mujeres latinas tienen un potencial extraordinario, pero carecen de oportunidades educacionales además de la falta de medios económicos. The Eva Longoria Foundation ayuda a niñas latinas a acabar sus estudios para que puedan ir a la universidad, y dan oportunidad a la mujer para que salgan adelante por ellas mismas proporcionándoles enseñanza que las capacitan empresarialmente y otorgándoles capital para su negocio.
About Rays of Sunshine Charity
Rays of Sunshine is a UK registered charity that grants wishes to children, aged three to 18 years old, living with serious or life-limiting illnesses.  We believe that every child deserves to experience happiness and put their illness on hold – even if it is just for one day. Our vision is to make wishes come true and turn them in to happy memories. 
There are 49,000 children and young people living in the UK with a serious or life-limiting illness*. This figure is increasing every year.
We do this by:-
Granting children's individual wishes, however impossible the wish may seem
Granting hospital ward wishes
Organising events and outings for large groups of seriously ill children, such as a trip to Legoland and the Rays of Sunshine Concert
Wishes are as unique as children themselves. They give a child the chance to forget  their illness and do something they could only dream of. Wishes make a child feel extra-special and bring them hope and happiness. They also provide families with treasured memories of happy times to look back on. 
Whether a child wants to be a princess or a fireman for a day, go to Disneyland, visit Santa in Lapland, own an iPad or meet their favourite pop star, Rays of Sunshine works hard to make that wish come true.