Maria Bravo's Global Gift platform inaugurates philanthropic activities in Palma de Mallorca accompanied by Eva Longoria Bastón, Amaury Nolasco and Lorena Bernal
After the events in Marbella and Ibiza, Global Gift finishes its Spanish summer tour in Palma de Mallorca.
The Global Gifters enjoyed two days full of land and sea activities in an idyllic environment organized by the Majorca government and Lux Golf led by Alicia Polo.
On Saturday, July 22nd, the first Global Gift Casino Night took place at the Casino de Mallorca in order to raise funds for Global Gift Foundation.
The organization has already added Mallorca to its calendar of events for 2018 by organizing a series of actions with the Casino de Mallorca and a charity event with Port Adriano.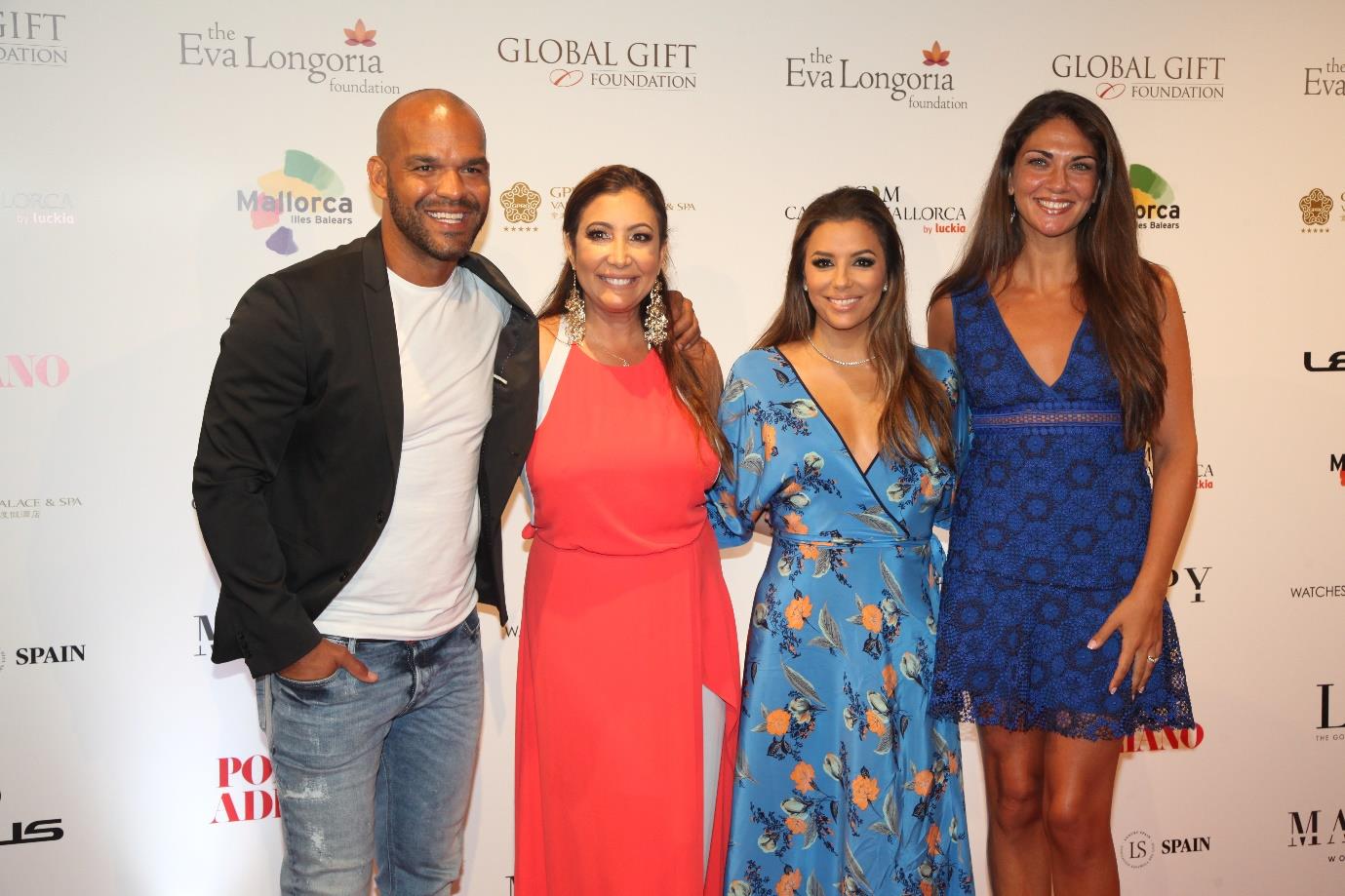 Marbella, 26th July 2017. Last weekend, Maria Bravo was accompanied by Eva Longoria Bastón, Amaury Nolasco and Lorena Bernal to celebrate the first philanthropic actions undertaken by Global Gift on the island of Mallorca. On Saturday, July 22nd the Balearic government offered Global Gifters a tour of the city to get to know the most beautiful places on the island, finalizing in Port Adriano on the Eastern Coast. Maria Bravo, together with Honorary Ambassador of its foundation, Eva Longoria Bastón, and Global Gifters and presenters of the 6th The Global Gift Gala, Marbella, actor Amaury Nolasco and Lorena Bernal, inaugurated the first Global Gift Casino Night in Mallorca where more than 200 guests played roulette, Black Jack and Texas Hold'Em to benefit Global Gift Foundation. Watches of Switzerland provided the grand prize of the night, a watch valued at € 11,500. Participants of the first Global Gift Casino Night received a gift from the casino in appreciation of their participation, as well as enjoying cocktails and live music.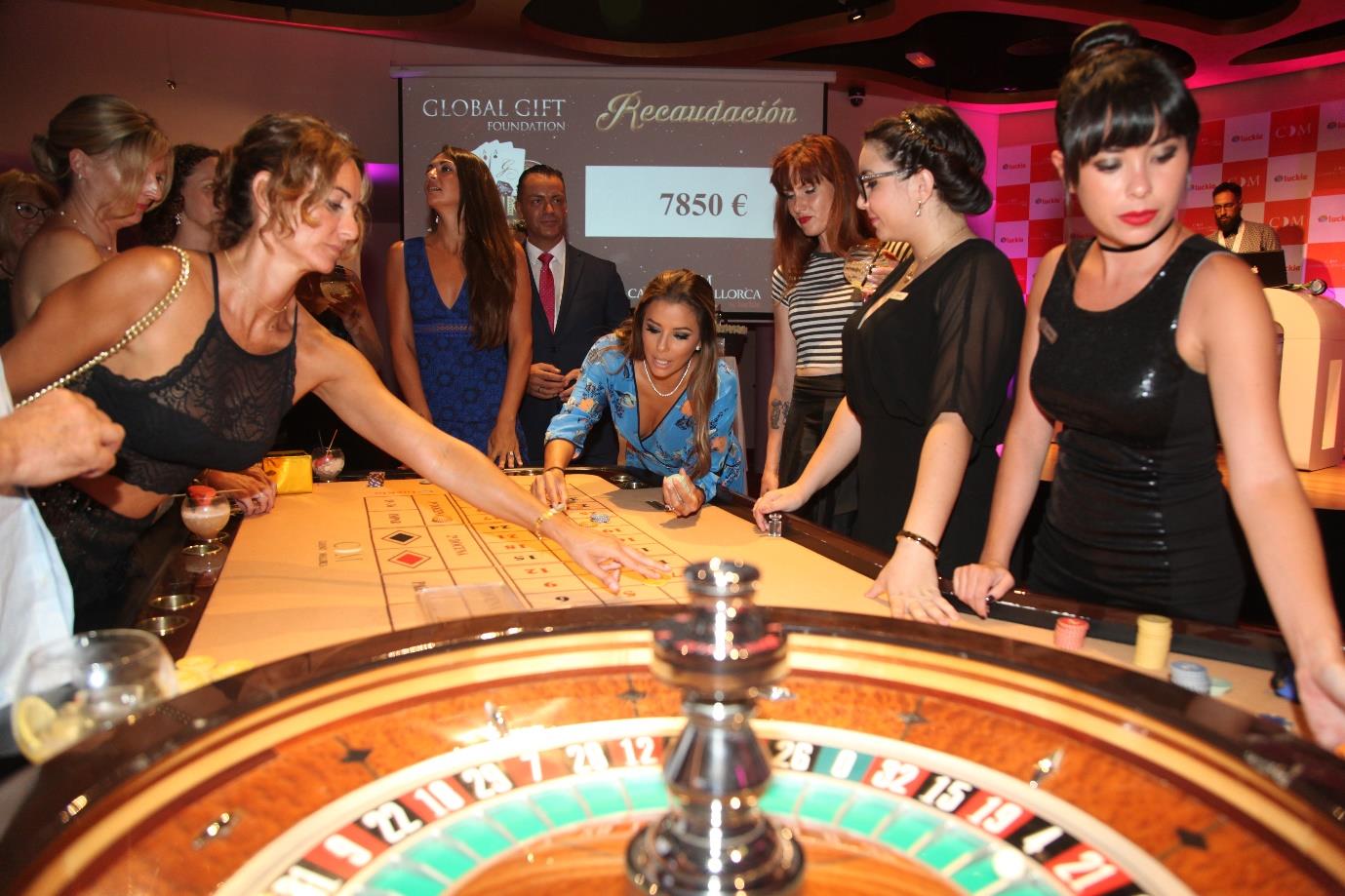 On Sunday 23rd July Global Gifters enjoyed a boat day trip in a Mangusta VIP One kindly donated by VIP-Yachting, followed by lunch at the Beach Club Gran Folies de Cala Llamp. In the evening, GPRO Valparaiso hosted a solidarity cocktail attended by all supporting brands and local companies that participated in the philanthropic weekend. Accompanied by the hotel director Toni Ferrer, Eva Longoria Bastón, Maria Bravo and Amaury Nolasco chatted with the guests expressing their gratitude for the two Philanthropic days celebrated in Palma. The soiree ended in the Gran Meliá de Mar where they dined at Arrels by Marga Coll. Lexus was responsible for facilitating the cars during the philanthropic weekend in Balearics.
María Bravo said: "We have spent two magical days in Mallorca and we are looking forward to doing something bigger next summer. This year, we have focused on doing small actions to see the response from people and it has all been a success. Global Gift Casino Night has been something we've never done in Europe before and this has been a fun way to raise money. We would love to repeat it next year by developing this action to something larger. Valparaíso has also supported us entirely by donating all the hotel rooms, the cocktail for sponsors & donors, etc. Port Adriano has demonstrated its most supportive side and we have been able to enjoy a spectacular dinner. We will explore the possibilities to bring The Global Gift Gala to Port Adriano next year".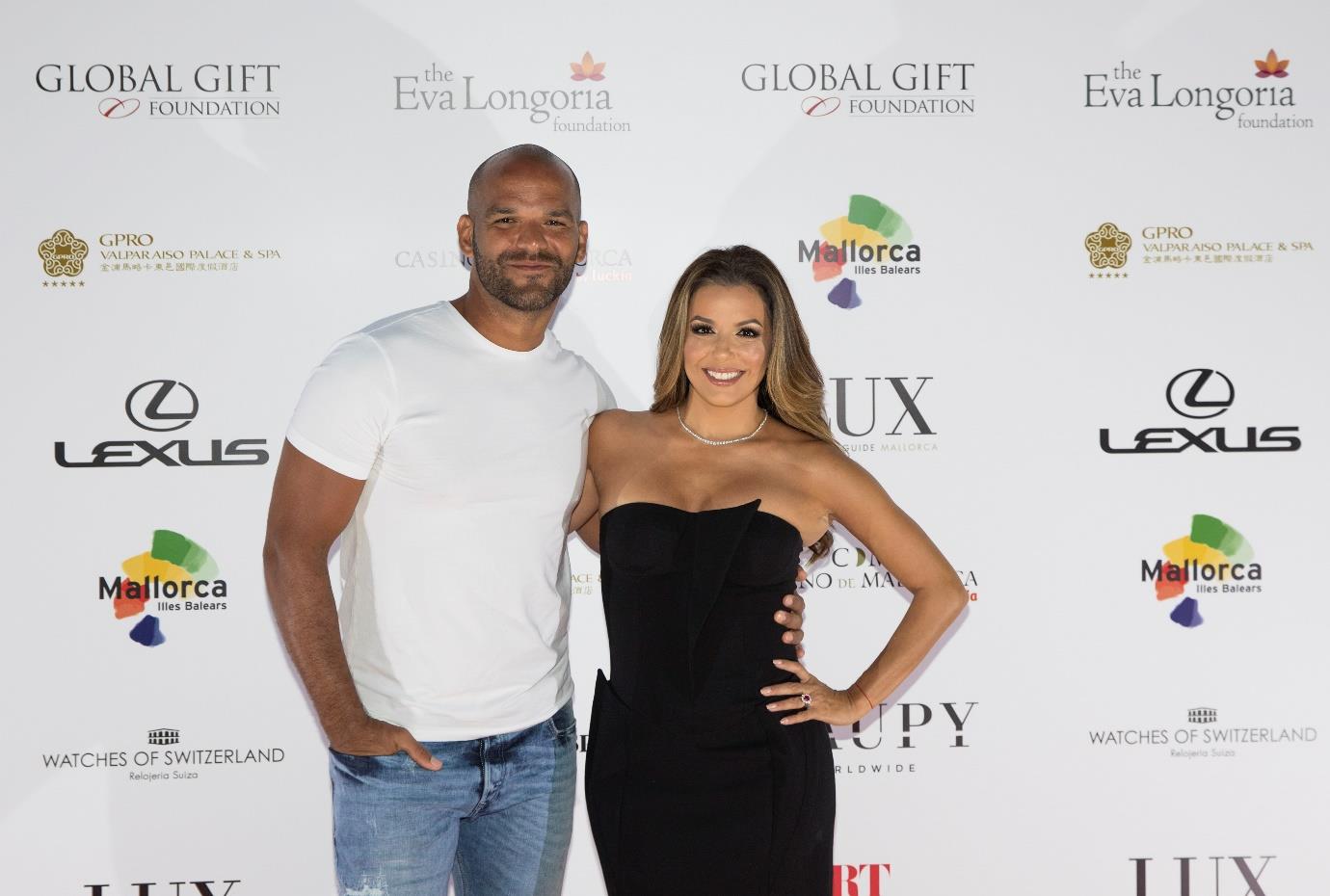 Amaury Nolasco said: "I really enjoyed the evening at the casino, because we love to play cards when we are among friends and to play whilst helping others is much more fun, besides you do not need much money to contribute your little grain of sand".
About Global Gift Philanthropic Initiatives
The Global Gift platform today has a calendar of 14 events which, together with Palma de Mallorca and New York, is a total of 16 annual events divided between the Global Gift Galas, Iniciatives, Dinners, Celebrity Golf tournaments and Global Gift Parties. Although the date has yet to be confirmed, Global Gift is planning the Global Gift Casino Night and the 1st edition of The Global Gift Gala + Concert in Mallorca on the weekend of the 21st and 22nd of July 2018.
About The Eva Longoria Foundation
The Eva Longoria Foundation is empowering Latina women through education and entrepreneurship. Latino women have extraordinary potential, but they lack educational opportunities as well as lack of financial means. The Eva Longoria Foundation helps Latina girls finish their studies so they can go to college, and give women the opportunity to go ahead for themselves by providing them with entrepreneurial training and by giving them capital for their business.
About Global Gift Foundation
Global Gift Foundation is a non-profit charity whose goal is to create positive changes in development, wellness, health care and social inclusion of the most vulnerable. The Foundation helps provide shelter, food, clothing, education, medical care and other vital needs to vulnerable groups, particularly children and women in need.
Created in 2013 by entrepreneur and philanthropist Maria Bravo, the foundation supports projects from different organizations around the world and has recently launched its own, Global Gift House, a multifunctional center for children with rare or chronic diseases that is located in the city Of Marbella and that will shelter at least 6 non-profit charitable organizations of the zone; Adisol (Association of Diabetics of the Costa del Sol), ADAHIMAR (Social Association of Attention Deficit Disorders and Hyperactivity), CADI (Center for Childhood Diversity Care), Association against Cystic Fibrosis, Bubble and Dreams Without diagnosis) and AMPEMNA (Association of Multiple Sclerosis Marbella / San Pedro / Estepona).
Carmen Bravo
Writer & Publications Director
Communication Department
+34 677 468 613
www.globalgiftfoundation.org